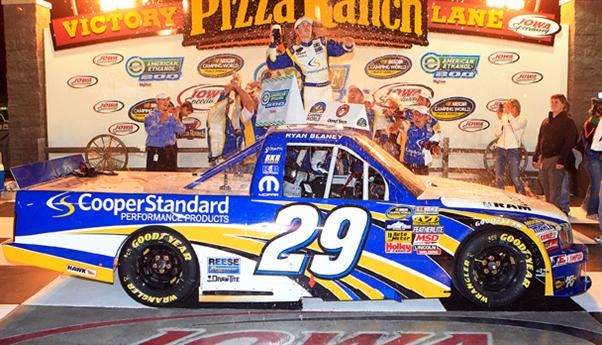 Brad Keselowski Racing will field two fulltime entries in the NASCAR Camping World Truck Series this season, including a fulltime season by Ryan Blaney, who became the series' youngest winner in 2012 with his victory at Iowa.

Michigan-based Cooper Standard will sponsor Blaney's No. 29 Ford for the entire season. Doug Randolph will again serve as crew chief.

Cequent Consumer Products and Cequent Performance Products (Cequent Group) will sponsor 15 races on the No. 19 Ford, which will be driven by several drivers including team owner Brad Keselowski, Joey Logano, Dave Blaney and Ross Chastain. Dave Blaney will drive in the July 24 race at Eldora Speedway, the series' first race on dirt.

Chastain will drive in 15 races in the No. 19, including the season opener at Daytona.